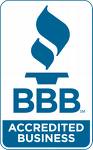 Are you trying to find a dependable taxi service in Albany? If so, you can stop your search now and turn to 7 Stars Taxi. We're the local taxi service you can call on whenever you need a ride in the Albany area. Whether you're planning a quick trip to the grocery store or you need a ride to the airport, our drivers are standing by to serve you. Offering flat-rate fees for car and airport taxi service, we're ready to deliver exceptional customer service and top-notch value for your money. Get in touch with us today to learn more about our taxi cab services!
Family-Owned Company
Fully Licensed & Insured
15 Years of Experience
Local Taxi Service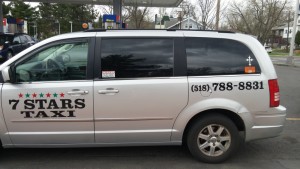 Located in Albany, NY, 7 Stars Taxi provides cab service to residents and visitors to the Capital District. We're pleased to extend our car service and airport taxi service to nearby areas, including NYC, Rensselaer, Saratoga, and even Hartford, CT, and Newark, NJ. Offering both one-way and round-trip transportation, we're the taxi service that will never let you down. When you turn to us for your transportation needs, both near and far, you'll benefit from our company's commitment to superior customer service. We treat every customer like a VIP, so you can rest easy knowing that we're ready and willing to make your ride smooth, comfortable, and stress-free. And with our affordable rates, you get outstanding service at a fair price.
At 7 Stars Taxi, we value our customers' satisfaction, and we work hard to ensure that we can deliver impeccable cab service at all times. While we're not the only cab company in Albany, we aim to be the best. We have 15 years of experience providing professional car and airport taxi service, and it shows. Whether you come to us for an airport pickup or you need to book a taxi cab for a trip to the mall, you can expect a high level of service each and every time. The 7 Stars Taxi team is always standing by to meet your transportation needs, no matter where you're headed. When you call us, we'll take the stress out of getting to your destination by getting you there on time, so you can sit back, relax, and let us do all of the work.
For your security and peace of mind, 7 Stars Taxi is fully licensed and insured. When you need dependable car service in Albany and beyond, you can trust that we'll be here for you. We're available 24/7, so you can count on us to deliver pre-scheduled service as well as immediate service when you need it. Call us right away to book your next ride!